HIS LORDSHIP RT REV.BISHOP AUGUSTINE N SHAO C.S.Sp AT MASS ON THE FEAST OF HOLY INNOCENT, martyrs.
There were more that 700 children of Justice and Peace(P.M.S).
His Lordship encouraged the parents to upbring their kids in Catholic moral and cement their faith not to be weathered in mixed religion.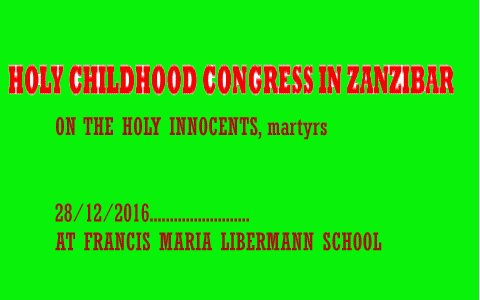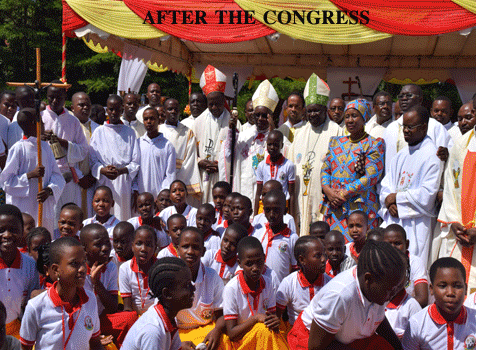 THE BISHOP ANNOUNCED ANOTHER CONGRESS WCHICH WILL BE HELD ON JUNE8 TO 11 2017, WILL COMPRISE OF 9 CATHOLIC DIOCESES OF TANZANIA. THIS MEANS THE EASTERN AND MEDDLE ZONE. (Here we expect more than 1500 kids who are memembers of Pontifical Mission Society).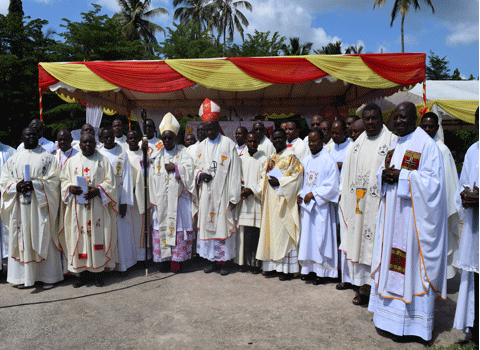 Chidren gatheres and share their talents, pray together, and getting instruction in the form Catechesis for tree days. What a beautiful Family will gather in Zanzibar! What a blessings! GOD IS GREAT
"AD MAJOREM DEI GLORIAM"