MASS SCHEDULE AND OFFICE SEVICE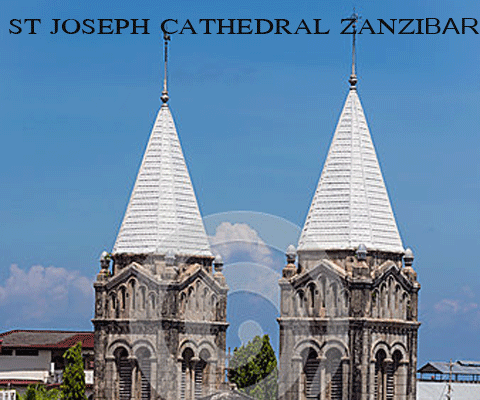 The Catholic Diocese of Zanzibar comprises of the Islands of Unguja and Pemba and many other small Islets. It has an area of 2,352 square kilometers, with a total population of 1,420,000, based on 2012 National Census. The number of baptized Catholics is 10,152. Other Christian denominations are 4,000. Non Christian Religions is 1,406,478. Total non Catholics are 1,410,478.
St Joseph Cathedral Parish-Unguja, was founded in 1860's. The Parish has seven Mission Stations. Read more about Zanzibar Parishes.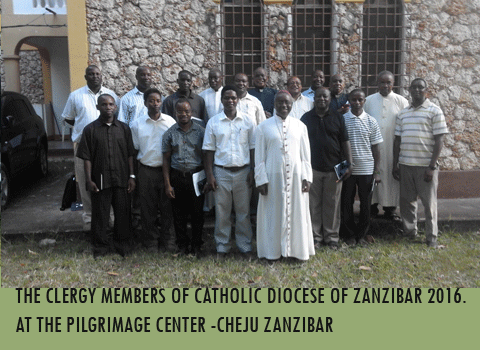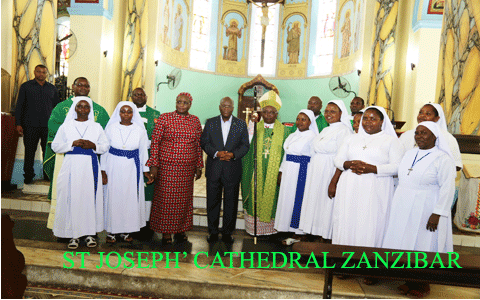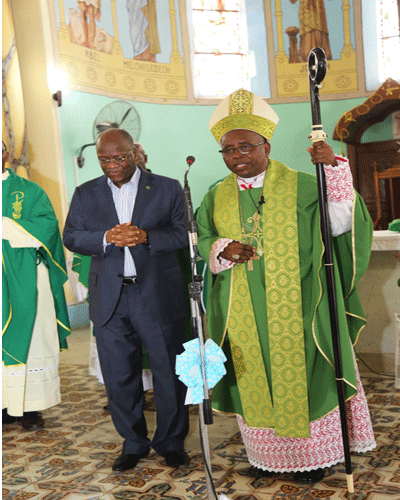 Hon. Dr John P Magufuli, President of the United Republic of Tanzania with Augustine N Shao C.S.Sp,Bishop of Catholic Diocese of Zanzibar,15.Oct.2017
when he attended holy Mass at St Joseph's Cathedral-Minara Miwili.
NE WS
RE-ARENGEMENT OF THE PERSONNEL IN THE DIOCESE(AUG.2016
Francis Maria Libermann School.
MATOKEO YA KIDATO CHA NNE 2016
UJUMBE WA ADHIMISA LA MISA TAKATIFU KRISMASI KITAIFA ZANZIBAR 2017
comments send to...
(richiesmbuya130@yahoo.com)
NA Askofu, A. Shao, C.S.Sp
Zanzibar.